LaserCap is now available from Bauman Medical Group. Visit
www.LaserCap.info
for more information.
---
As mentioned in a previous post, Genetic Test Predicts Cellulite, a non-invasive genetic test now exists that can predict your chances of suffering from cellulite. Unfortunately, there is no miracle cure or consistent treatment regimen that exists. Confirming speculation that cellulite may be related to a circulation or blood supply issue, the genetic test looks at ACE (angiotensin converting enzyme), a cardiovascular enzyme. The press release alludes to the fact that lifestyle choices, nutrition, medication choices may impact cellulite--and even goes as far to say that treatments such as laser therapy may be effective in slowing or stopping it's progression.
At our Bauman Medical Group in Boca Raton, we've noticed that some women do receive some benefit from Zerona Laser Therapy when it comes to cellulite. However, it is certainly not every patient, not every time. Cellulite is a complex 'three dimensional problem' of the skin, altering its appearance and function creating the dreaded "cottage cheese look." One component may be the amount of fat trapped between the septae within the outermost layers of fat just under the skin. Reducing the amount of fat in those areas (diet, exercise, laser therapy, etc.) may help the problem.
Let me know what you think... If you knew you were going to be prone to cellulite (or more cellulite) what would you do? What steps would you take...? How far would you go to prevent it?
--Dr. B.
---
Genetic Test Helps Determine Likelihood Of Cellulite - Before The Swimsuit Makes You Look Fat
Genetic Dermatology R&D Company DermaGenoma Launches CelluliteDX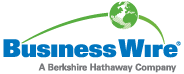 IRVINE, Calif., Jun 08, 2010 (BUSINESS WIRE) -- As summer swimsuit season heats up, women around the world will inspect their looks in the mirror. A majority of them will see cellulite - at some point - but a new genetic test may be able to help them avoid cellulite before anyone notices.
Molecular dermatology research and development innovator DermaGenoma, Inc. today releases the CelluliteDX Genetic Test for Moderate to Severe Cellulite (gynoid lipodystrophy). The $249 test helps doctors predict if a patient is at a high risk for developing Nurnberger-Muller grade 2 (or greater) cellulite. The information allows a doctor to develop a plan which may include therapy and/or lifestyle changes that may reduce the risk of developing moderate to severe cellulite.
Existing therapies are unlikely to reverse severe cellulite once it has occurred; however, early lifestyle changes including exercise, medication choices (i.e. avoiding birth control and hormone replacement therapy), and therapies, such as laser therapy, may slow or stop development of severe cellulite and improve visual aesthetics.
"Even though cellulite affects a large percentage of women, very few scientific studies have attempted to understand the underlying molecular and physiological basis. Our study of cellulite is a breakthrough in the understanding of the cause of cellulite, and ushers an era of new potential therapies for cellulite," says Enzo Emanuele, MD, Research fellow, at the University of Pavia, Italy.
CelluliteDX reports the presence or absence of a specific variation in the angiotensin I-converting enzyme (ACE) gene, which has an important role in the cardiovascular system.
"The CelluliteDX test is most appropriate for women who have not yet developed moderate to severe cellulite and may have a family history of cellulite," says DermaGenoma CEO Andy Goren.
A patient testing positive for the ACE variant has approximately a 70% chance of developing moderate to severe cellulite.
The patent-pending CelluliteDX Genetic Test kit is available through qualified doctors, who collect a genetic sample using a cheek swab. The sample is mailed to DermaGenoma's CLIA-certified laboratory for analysis. Results are strictly confidential, delivered only to doctors in two to three weeks.
About DermaGenoma, Inc.
Headquartered in Irvine, CA, DermaGenoma, Inc. is a molecular dermatology company founded by leading researchers and specialists in genetics and dermatology. The company is dedicated to the research and development of new diagnostics and prescription based therapies for skin conditions tailored to an individual's genetic makeup.
DermaGenoma diagnostic genetic tests include:
-- HairDX, the first genetic screening test for Female and Male Pattern Baldness (Androgenetic Alopecia)
-- The HairDX (RxR) Genetic Test for Finasteride Response. In addition to predicting Finasteride response for the treatment of common hair loss, the test helps doctors assess if a patient has an increased risk of developing Benign Prostatic Hyperplasia (Enlarged Prostate).
-- The PsoriasisDX Genetic Test helps identify those at high risk for developing Psoriatic arthritis (PsA) before they experience arthritic symptoms, providing the opportunity to lessen joint damage through early medical intervention.
-- The HerpesDX Genetic Test for Frequent Genital Herpes helps doctors assess patients' risk for developing frequent Genital Herpes (HSV-2) outbreaks. Until now, physicians have been unable to give an answer to the most common question asked by recently infected Genital Herpes patients: "Will I have frequent outbreaks?"
DermaGenoma genetic tests are available through physician's offices nationwide, and are administered using simple cheek swabs.
Follow DermaGenoma on Twitter: @DermaGenomaInc and on Facebook.
SOURCE: DermaGenoma, Inc.
DermaGenoma, Inc. 
Jon Boroshok, 978-502-1055 
Public Relations 
jonb@DermaGenoma.com 
Twitter: @DermaGenomaInc




---